When you start a new diet you are having to learn new rules of what is acceptable and not within the context of your food and drink choices. One thing that many are divided on is the drinking of milk from animals, even though it is food from an animal it is aimed to raise a different kind of baby than a human.
Can you drink milk on the carnivore diet? Yes, the carnivore diet doesn't exclude milk in all cases, though many will refuse due to the lactose content within the milk. You should remove any from your diet for the initial 30-90 days while your body adapts to the new dietary changes and you focus on whole foods.
Let's explore a little into the case against dairy and the case that could be made for adding dairy into your diet. We will explore how and why dairy is a food that can be so polarizing and what other options are possible, including kefir, cheese, yogurt, and other options for your health.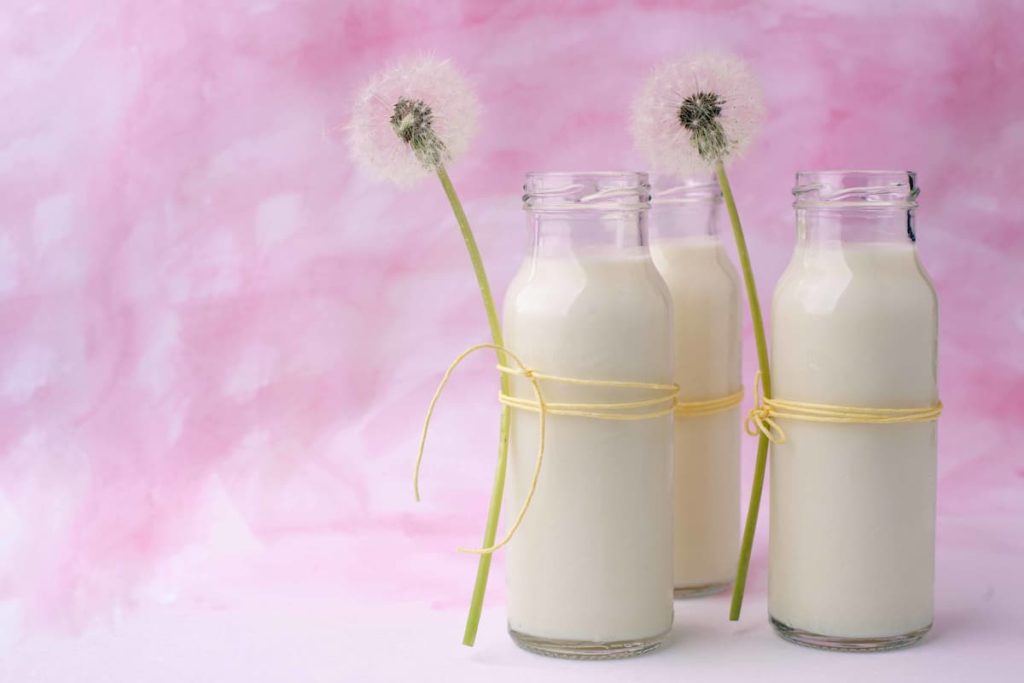 The Case Against Dairy In The Diet
Dairy has been pressed on us from an early age as an amazing source of calcium and that it was amazing and healthy benefits to drinking regularly.
I am no preacher so I won't tell you whether it is specifically good or bad, but to provide you the information to make your decision.
The truth is there are many other higher-quality forms of calcium which can be consumed, dairy has no need specifically to drink.
As to the additional nutrients within milk that people may expand on are available in many other high-quality foods, like eggs, for example.
Why Did We Become Lovers Of Milk?
Over time we became to be at a minimum decently dependent on cows milk and similar for high-calorie content when food stocks were low and you needed something to carry you through a tough time.
This then carried forward through to today where we have been told the unlimited amount of benefits available in drinking milk, prepping the next generation to continue drinking it.
The High Carbohydrate Content In Milk
One large reason people avoid milk on a carnivore diet is due to the lactose and high carbohydrate amount contained in even a small amount of milk.
Now for many, this won't cause any issues as long as they keep other carbohydrate counts from foods low, it isn't to be feared, but to make sure the decision you make is right.
Impacts Your Ability to be in Ketosis
Now for most carnivores, this isn't something that drives your day to day decisions, but if you are trying to actively lose weight adding the milk and sabotaging your ketosis is probably not your goal.
Note, it isn't "ketosis" that causes your weight loss but in actuality your calorie deficit.

Josh
If you want to be in ketosis and still have some dairy your best bet is to look into heavy cream instead, the carbohydrate count is immensely lower and you can use less of it in place of the milk.
The only other way would be to mix some almond milk or macadamia milk with some heavy cream to balance it out.
The Case For Dairy In The Diet
When you choose to add in dairy products like milk, cheese, and yogurt this can help you get a larger content of proteins in from whey protein.
These benefits can help you go longer between meals if you were to add a little dairy fat into your drink, instead of butter coffee.
Dairy can also help you when you need to add calories to gain muscle and get stronger, a calorie surplus is difficult to maintain on meat alone due to the satiety of proteins.
High-Fat Content and Protein
One of your core benefits to adding dairy to your diet is that you gain a large number of food choices which can be both high in protein and fats which can help.
If you love to work out or exercising and have no weight to lose then a high-fat and high-protein food is a perfect match for you to work out while using.
What About Kefir?
In Kefir the lactose content of the milk is consumed by the bacteria which makes it yield the same style of carb count as meat, this is a good deal for people who enjoy Kefir or those who haven't tried may want to look to expand their horizons.
Please note that Kefir can make it very easy to overconsume calories and you could gain fat, always keep in mind that your body fat isn't caused by carbohydrate intake but an excess of energy intake versus output.
What About Cheese and Yogurt?
Now out of all dairy-related foods, I am a gigantic fan of cheese and that is one reason why I plan to re-introduce it first out of all the food options I could add back in.
The issue is cheese is also very calorically dense and is quite simple to overeat which can, over time, lead to weight gain.
Yogurt has found a great many ways of preparation in the low carb and ketogenic communities if you take a no-carb yogurt and add a flavoring or protein crunch style, you can make this a healthy and easy choice on the go.
What About Nut Milks?
There are a great many options that are now available thanks to the popularity of ketogenic and other diets taking shape, from cashew milk to almond milk, to other animal milk.
The thing to understand is that in nature none of the nut milk could occur as it requires a great amount of mechanical force to extract out very little milk content.
Choose to KNOW your foods better, not what is MARKETED as better.

Josh
The nut milk will tend to be better by having less overall carbohydrate count, and they don't have lactose in them but they can have other issues like poor omega fat ratio.
While I am not a fan of them I would suggest taking to learn more about how they are made.
Final Thoughts on Can You Drink Milk on the Carnivore Diet
The entire time I was growing up I have never enjoyed drinking milk, my brother and sister were total opposites who always enjoyed milk.
Thankfully this has made a transition to the ketogenic diet and now over to the carnivore diet much easier than it is for many others.
For others, including yourself, this will be a big thing to change as you may have grown accustomed to it in your morning with coffee, in your scrambled eggs, or maybe just on cereal.
Just know that you aren't alone in this process and that you will make mistakes, just work to limit them and you will find your success.
If you read this far you are amazing! I would love to hear from you in the comments below if I helped you gain knowledge and useful information, additionally I would like to know if I got anything incorrect that you believe should be researched more and updated. As always to get the word out please join our new Carnivore Rx group on Facebook and share this out on social media!